Humpback whale
Since 2002, French Polynesia has been one of the largest marine mammal sanctuaries in the world, including the humpback whale. A peaceful and safe place for these animals that have long been threatened.
It is from June to November, during the whale season, that you can have the chance to observe these giants of the sea all around the island of Moorea.
Where do whales come from?
Their migration starts in the cold waters of Antarctica and ends in the warm waters of French Polynesia. These sea giants make this long journey of about 7000 km with the objective of waiting for an environment much more favorable to reproduction and calving.
What do they eat?
The main food source of whales is krill. This is a group of small marine organisms often compared to small shrimps that are found mainly in the cold waters of Antarctica.
In insufficient quantities in Oceania, the whales will fast the entire time they are present in our waters. They can lose up to a third of their weight, or about 10 tons for an adult.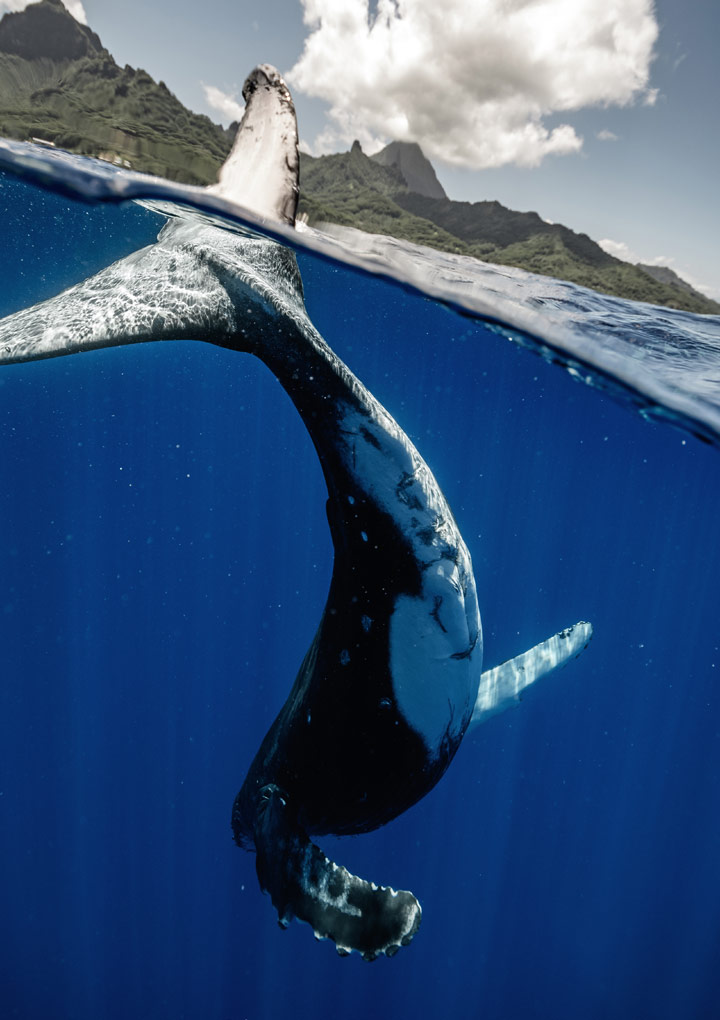 How to observe them?
Our islands are meeting points and resting places for these animals. They can also serve as a refuge for them from predators such as killer whales.
It is therefore important to be attentive to the rest of these marine mammals. To have a discreet and respectful approach and to follow the rules of approach defined by the Polynesian government.
Observations by boat, in the water, audiovisual recordings, scientific studies and commercial activities are subject to an authorization issued upon request by the Environmental Directorate (DIREN).
The respect of the rules and of the animals is very important for Ninamu Oceanic Tour and all our team. Our captains and guides are there to accompany you and inform you at best during the different observations to make you live privileged and unforgettable moments.
The encounter between man and humpback whale is a moment of humility, respect and sharing.