The best experience of your life
Whale watching in Moorea is the chance to have an unforgettable encounter with the giants of the sea in the greatest respect of these marine mammals.
Let us guide you closer to the rays, sharks, turtles and dolphins in the tropical waters of Moorea for unique moments.
Your ocean guide and experienced captain will ensure your safety during this day and show you the best that Moorea has to offer.
Snacks and beverages will be provided throughout the tour.

Respect
The encounter between man and humpback whale is a moment of humility, respect and sharing that you will never forget.

Exploration
When searching for wild animals, sightings are not always quick and obvious. We must remain patient and optimistic.

Safety
You will be supervised at all times by certified captain and guide who will ensure your safety on the boat and in the water.
Private boat on
half or full day

Every day
From August 1 to November 15
From 7am to 11am or 12pm to 4pm on half day
From 7am to 3pm on full day

Half day:
670 €  (80 000 cfp) from 1 to 4 people
755 €  (90 000 cfp) from 5 to 6 people
Full day :
1 130 €  (135 000 cfp) from 1 to 4 people
1 220 €  (145 000 cfp) from 5 to 6 people

As close as possible to your accomodation
To know
The private day tour is the best option to put all the chances on your side. More time and fewer people on the boat greatly enhance quality sightings.
A choice of lunch (vegan meal, local meal or country wrap) will be offered for lunch.
Shared boat on half day
A shared tour with only 6 people maximum

On demand
From August 1 to November 15
From 7am to 11am or from 12pm to 4pm

160 €  (19 000 cfp) per person
4 people minimum and 6 people maximum
To know
As we want you to enjoy a quality experience and make the most of this shared tour, we limit the number of passengers to a maximum of 6.
So we favor quality over quantity.
Also, to avoid seasickness or complicated situations in the water, we do not recommend that the more fragile and less comfortable people join this tour. That's why a minimum intermediate snorkeling level is required.
What you could experience
Imagine yourself swimming in the blue of the ocean. Imagine yourself surrounded by the immensity of this blue. You see the sun's rays crossing the surface of the water and diving into the depths.
And all of a sudden, the encounter you have been waiting for. A few meters away from you is one of the most majestic animals on the planet Earth.
Has this always been your dream? Then don't wait any longer, come and enjoy a whale tour in Moorea with Ninamu Oceanic Tour.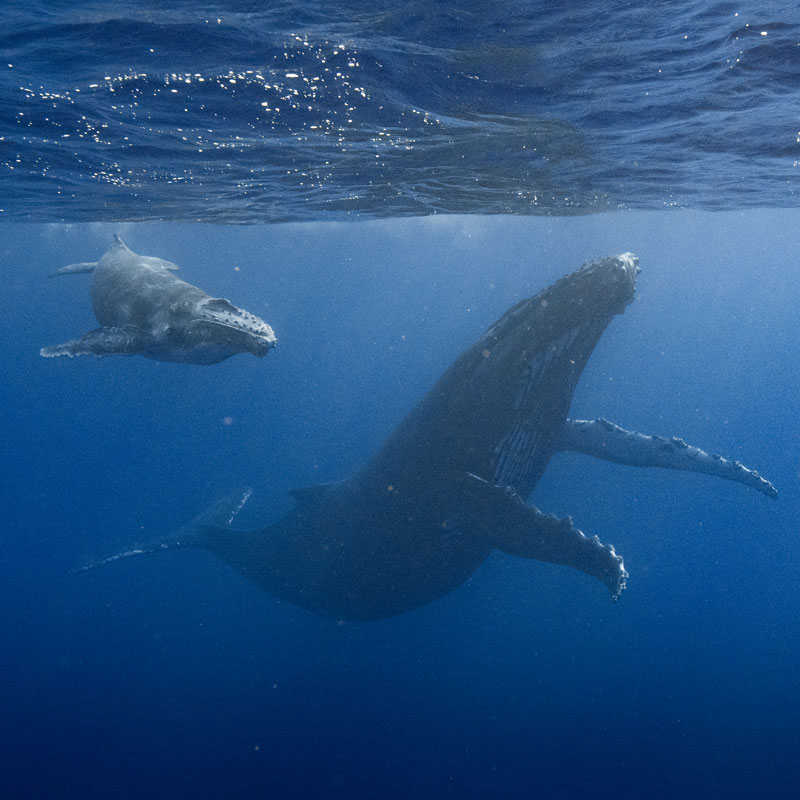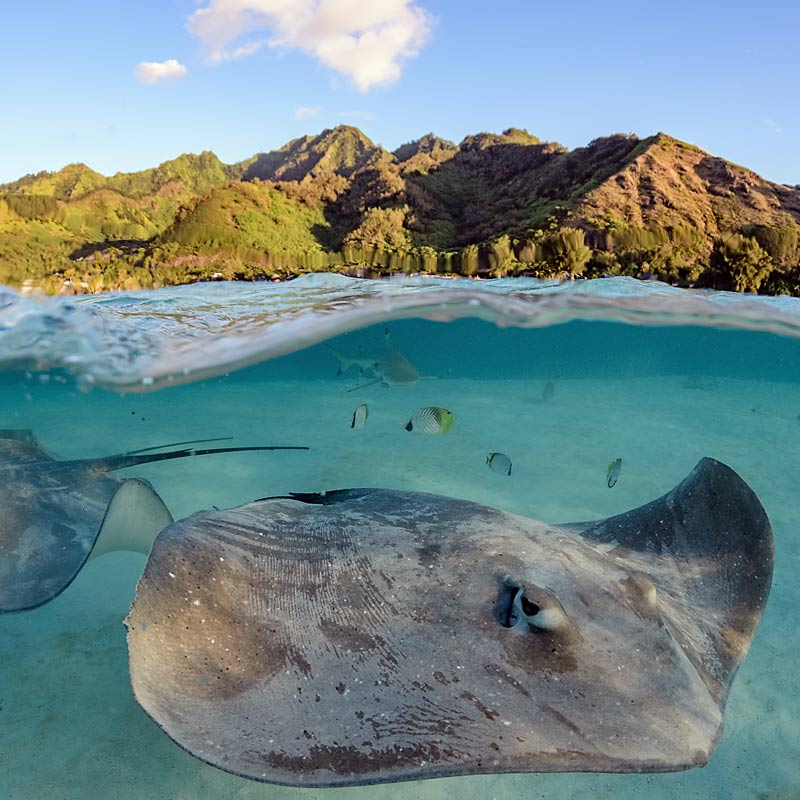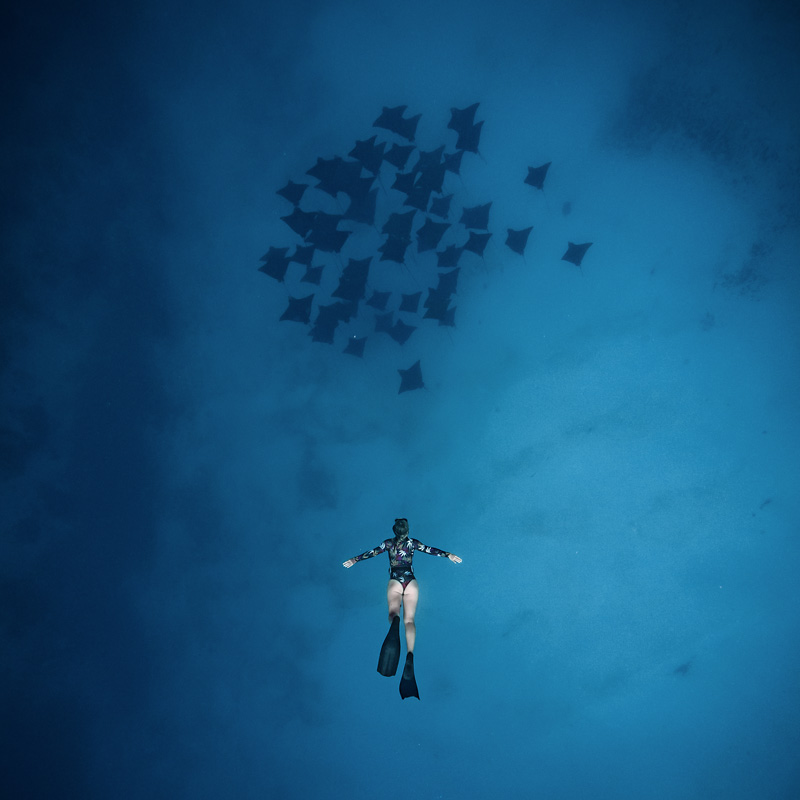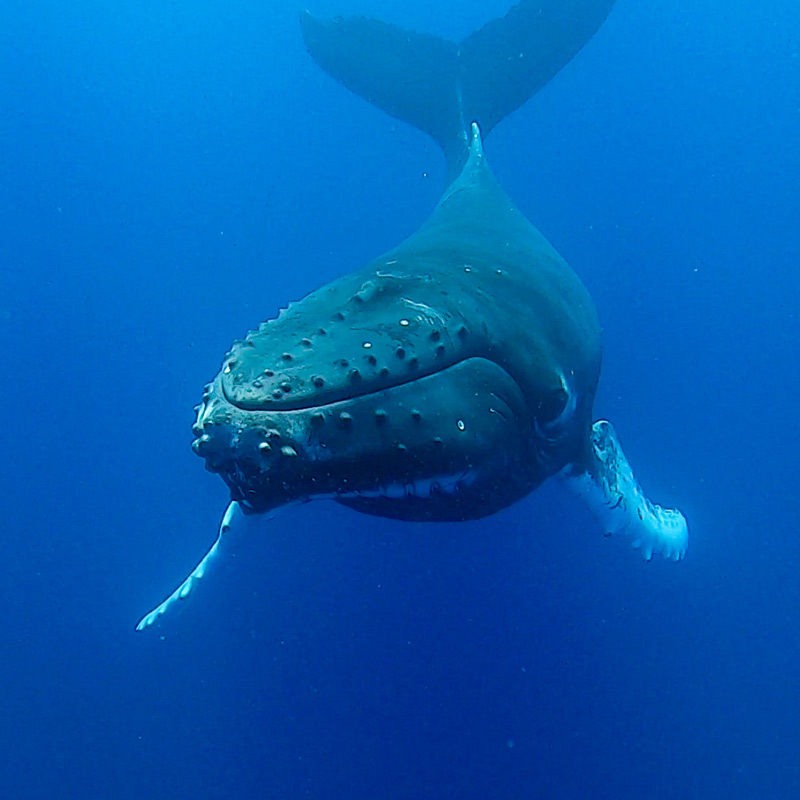 The theme of the day is finding, observing and swimming with humpback whales, while respecting the approach rules that govern us in French Polynesia.
A day (8 hours) starts at 7 a.m., early so we are the first out on the water, starting with a briefing on approaches, safety and the different conditions for swimming with whales.
The boat is privatized, it's just for you, so we're always ready to listen to your requests. On board, you'll be offered snorkeling equipment, a snack, a meal and drinks.
During the tour, we'll also have the chance to observe other pelagic species (from the open sea), as well as rays, sharks, turtles and dolphins.
Our team, made up of a captain and an oceanic guide, may suggest the various observations that can be made around the island of Moorea, depending on the weather, sea conditions and your snorkeling level.